2010 Nissan Altima Owners Manual has been added to your Cart
Looking for an owners manual for your car? ... Well you've come to the right place! Cooters Auto Manuals has thousands of auto owners manuals online for all makes and models of cars and trucks! The manuals we sell are the automotive manuals that you would normally find in the glove compartment when you buy a car. We do not sell Repair or Service manuals at this time.

All of our manuals are listed and photographed individually along with their cases and supplements. As cars get more complicated having the manual for it is essential. We try to keep fully stocked but some things seem to sell out immediately. All of our auto manuals are online so if you do not see it listed we do not have it at this time. We get manuals in constantly though so please check back later.
WE BUY OWNERS MANUALS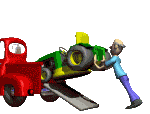 Do you have any auto manuals you would like to sell? We buy in quantities of 10 to 1000 or more so if you can supply manuals please email us. We are especially interested in BMW, Audi, Mercedes, Lexus, Volkswagen, Maserati, Suzuki, Jaguar, Kia, Lamborghini, Hummer, Rolls Royce, and Isuzu.


Provide us with a brief description of the items you have for sale
Photos are helpful, and please include your asking price. We will send payment promptly via your preferred method PayPal, or check.

Please also include your name, address, email, and phone number on all offers.
We ask that all manuals be readable and intact with no missing pages.
We cannot accept manuals with mold or water damage.
No photocopies - Original publications only.
Oily fingerprints, torn covers, or similar are acceptable.
All of our manuals range in grades from Excellent, Very Good, Good, and Acceptable condition. For more information on what each of these mean please refer to our Grading Policy. Also if you are not satisfied with your purchase for any reason, you may return the manual for a full refund (excluding postage and handling). Please see our Shipping & Returns policy for more information.